Family Apartments in Andalo, Dolomiti Paganella
The building is located in a quiet and sunny area, with an excellent view of the Brenta Dolomites, in one of Andalo's characteristic farmsteads, Maso Toscana, in Via Casanova n 4. The village centre is about 800 metres away, easily reached on foot or by car, or more simply by city bus, the bus stop of which is close to the house. Nearby there are beautiful, undemanding and very relaxing walks.
Al Toscana is a detached building, recently built, surrounded by a large porphyry square and with a convenient parking area for the tenants of the flats (12 parking spaces), in the basement there is a garage with a further three parking spaces.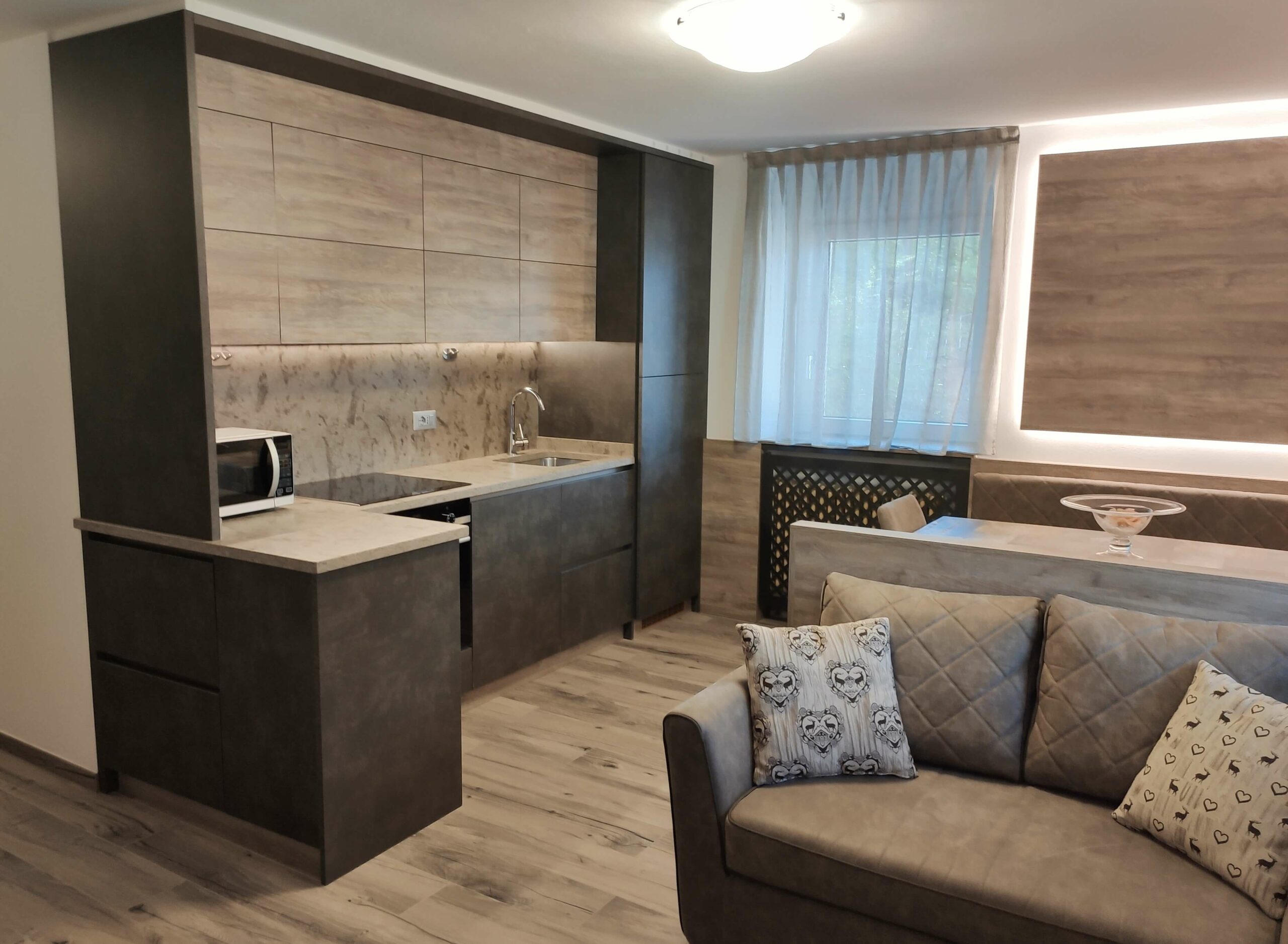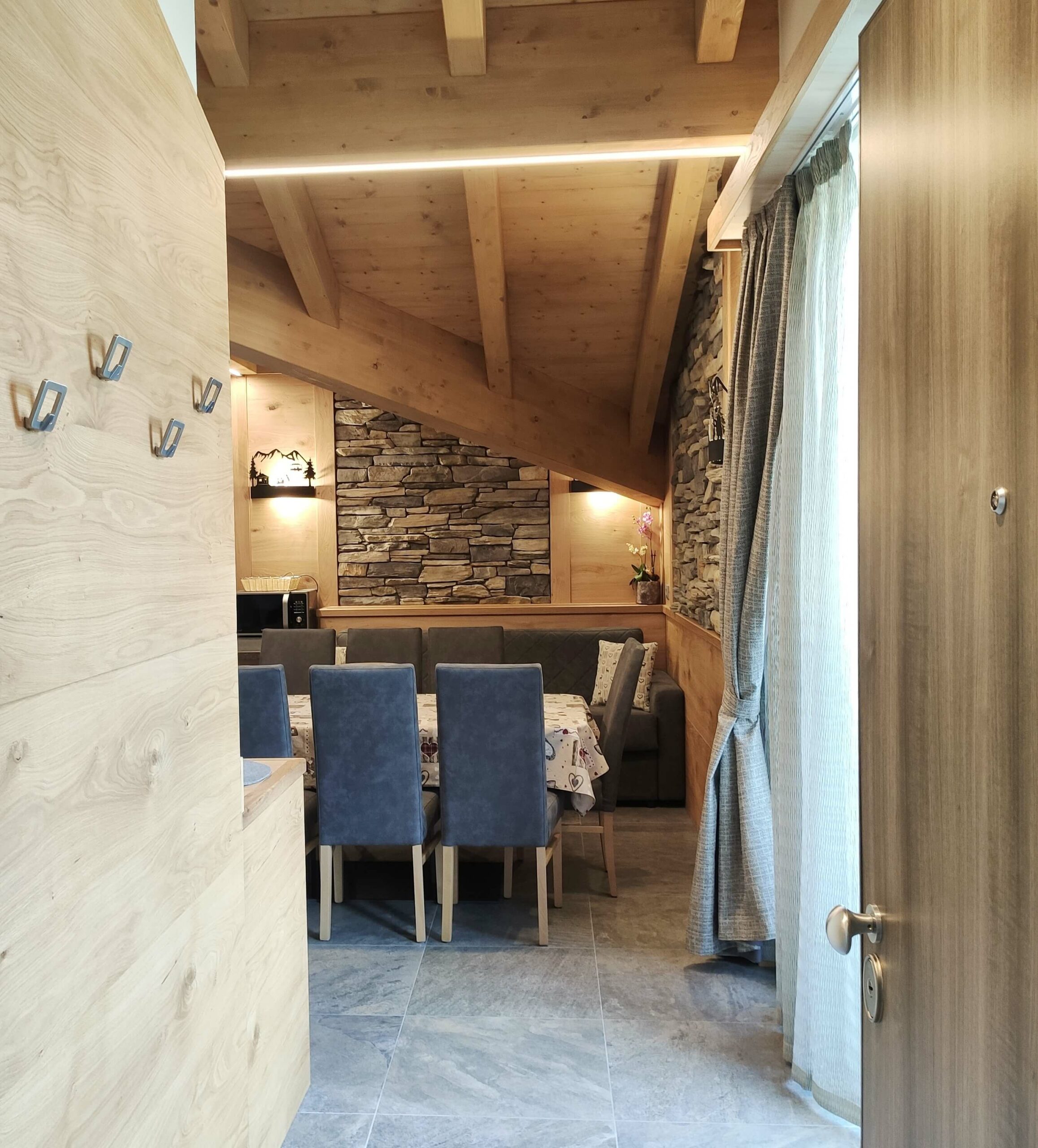 Elegance & Comfort for the whole family
The flats are all furnished in wood, and are divided into a living room-kitchen area and a sleeping area. They are complete with everything: cutlery, kitchen utensils, broom, mop, clothesline, wool blankets, quilts and mattress covers. Only the linen is missing, which is available for a small extra charge. There is free wi-fi throughout the house. There is a TV connection in every room.
About us
Very clean, warm and cosy flat, brand new appliances (fridge+freezer, microwave, dishwasher, induction hob) in the house, with washing machine and dryer available in the basement. Kitchen and living room are new, as is the bathroom. Very comfortable beds, friendly and helpful owner. In 15 minutes walk you get to the lifts, if you want the ski bus passes 30 meters. Great experience!!!
Modern and very clean flat. The centre of Andalo can be reached on foot or by bus (bus stop a few steps from the residence). Small playground for guests, much appreciated by our little girls! Attentive and helpful owner. Definitely a place to recommend!
Very pleasant two-week stay. Recently renovated flats with all comforts and a 10-minute walk from the centre of Andalo. Also allowed our dog, maximum courtesy and organisation by the owners. We will return very happily. Alessandro and Stefania.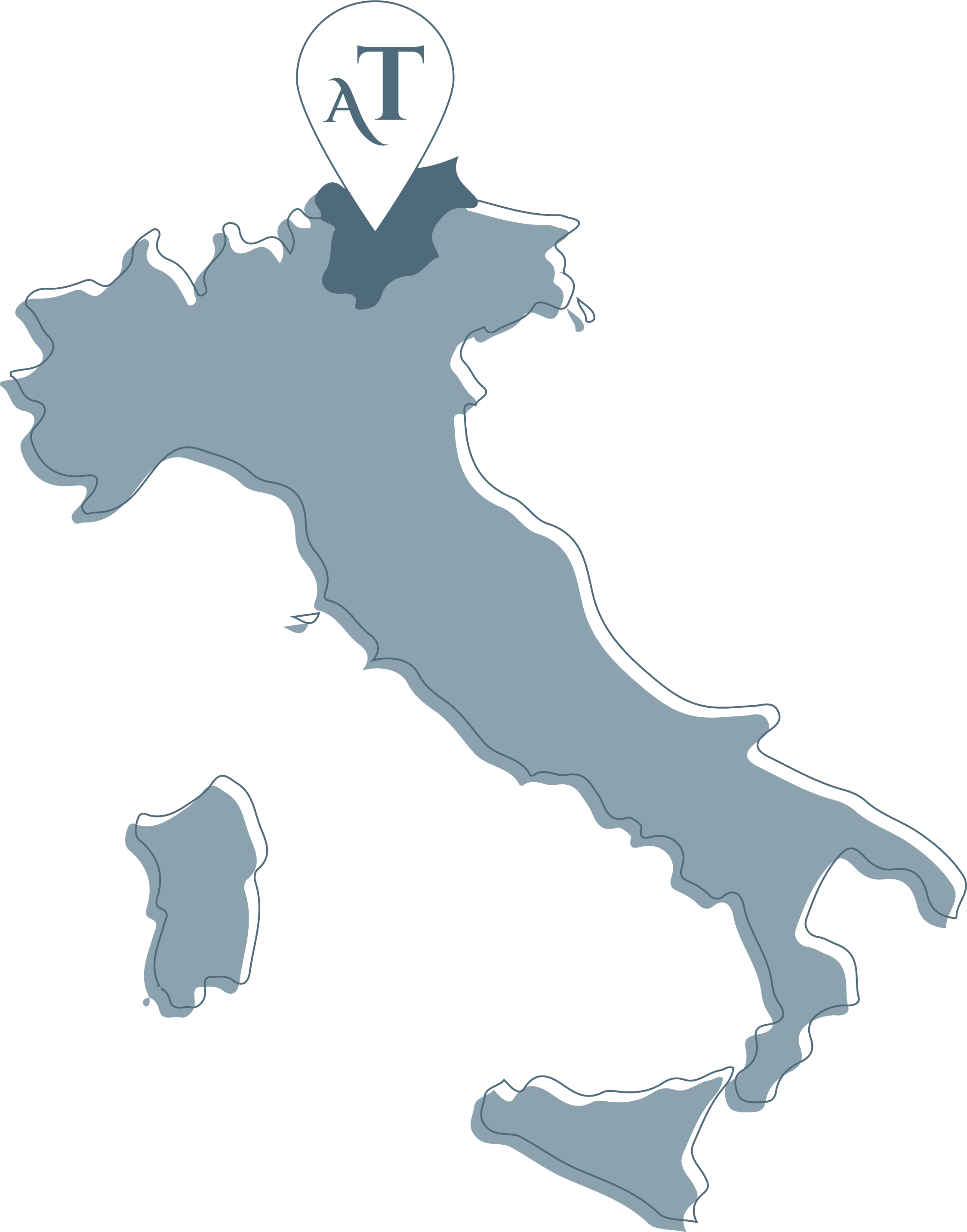 Appartamenti "Al Toscana"
Via Casanova, 4 38010 – Andalo (Trento)